CFDD National Conference
September 8-9, 2022
Oklahoma City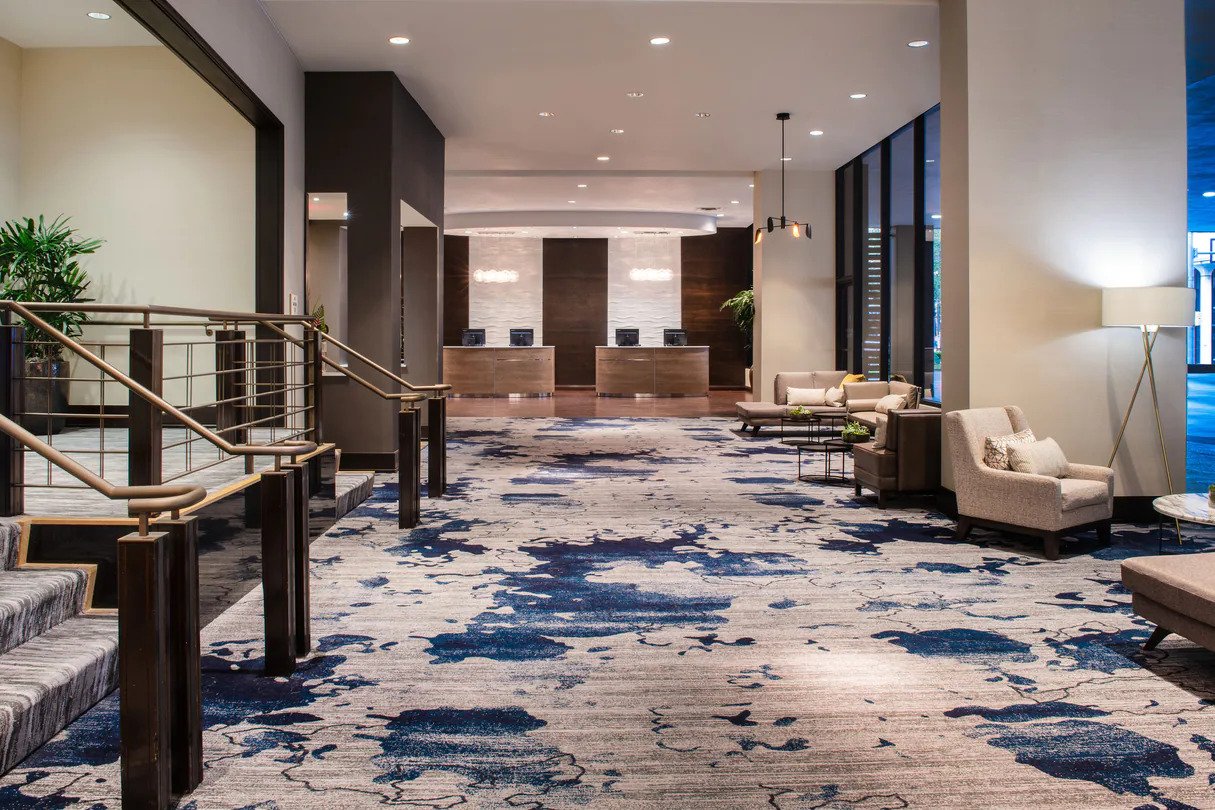 The 2022 CFDD National Conference is being held at the Sheraton Oklahoma City Downtown Hotel.
The special conference room rate is $149 per night for single/double occupancy.
Please call 800-325-3535, and request the group rate code: VV4 for the CFDD National Conference block.
Or, to make reservations online: Book your group rate for CFDD National Conference
The hotel deadline is August 15, based upon availability. Reserve Early!
---
Registration
Early Bird Deadline – July 29, 2022 – Register now to save!
| | | |
| --- | --- | --- |
| | By July 29 | After July 29 |
| Member | $495 | $595 |
| Non-CFDD Member | $575 | $675 |
| Guest Dinner Ticket(Friday evening) | $69 | $79 |
Refund Policy: All cancellations and requests for refunds must be made in writing to This email address is being protected from spambots. You need JavaScript enabled to view it.. Registration fees, less a $75 processing charge, will be refunded for all written cancellations received by NACM-CFDD on or before July 29, 2022. Between July 29 and August 8, 2022, only 50 percent of the fee will be refunded for written cancellation requests. Due to financial obligations, no refunds will be issued for cancellations received after August 8, 2022; however, substitutions may be made at anytime.
---
Conference Agenda
Wednesday, September 7, 2022
| | |
| --- | --- |
| 2:00 - 4:00 pm | Chapter Leadership Meeting |
| 4:30 - 5:30 pm | Board Meeting |
Thursday, September 8, 2022
8:00 - 8:45 am
Breakfast
8:45 - 9:00 am
Conference Welcome
Chris Birdwell, Pioneer Balloon Co.
9:00 - 10:15 am
Taking your Game to the Next Level – How Can You Use Emotional Intelligence to Advance Your Career?
You can find many articles about how EQ is more important than IQ in almost every role, and many times more important in leadership roles. Why? For one thing, emotions don't stay home just because we head to work. Understanding and managing your emotions is the only way to get the most from each day and head where you want to go in your career. Although emotional intelligence seems to come naturally to some, our brain's plasticity means we can increase our emotional intelligence if we're willing to work.
Led by Cheryl J Ramirez and Jake Hillemeyer, Dolese
10:15 - 10:30 am
Break
10:30 am - 12:00 pm
How to Email like a Rock Star and Win your Case!
In this session, Karen will share tips on how credit managers can effectively communicate with their customers, document disputes and avoid missteps that can cost dearly in the event that litigation is necessary to pursue against problem customers/accounts.
Presented by Karen Hart, Partner, Bell Nunnally & Martin LLP
12:00 - 1:00 pm
Networking Luncheon
1:15 - 2:45 pm
What's in Your Post-Judgment Arsenal?
This session will cover post-judgment collection options for credit managers, including garnishments, turnover, charging orders, abstracts of judgment/foreclosure, writs of execution, post judgment document requests and depositions.
Presented by Karen Hart, Partner, Bell Nunnally & Martin LLP
2:45 - 3:00 pm
Break
3:00 - 4:30 pm

Building Relationships with Customers
Family, friends, colleagues, acquaintances, customers, & strangers – we are created for relationships. It is literally built in our DNA!
Building connections in all areas of life is vital to our overall mental health, happiness, and the sense of belonging. Research has shown positive relationships have been associated with decreasing stress, illness, and depression.
Business relationships with both new and potential customers are equally important to enhance customer experience and expectations, as well as balancing the growth and risk associated with our customers.
In this presentation we will dive deeper into the business relationships from a Credit Management standpoint.

Communication
Expectations
Customer Retention

Presented by Alaina Worden, CCE, CECO, Inc.
4:30 pm
End of Day Announcements
5:30 pm - 7:00 pm
Networking Dinner
Friday, September 9, 2022
8:00 - 8:45 am
Breakfast
8:45 - 10:30 am
Business Meeting
10:30 - 10:45 am
Break
10:45 am - 12:00 pm
Taming Your Inner Godzilla
Credit Managers by nature are Apex-Predators when it comes to analyzing risk and collecting & protecting our company's AR. This often translates into how we interact with our employees and co-workers. Have you unknowingly become the Office Godzilla? Do you gossip, publicly spank & shame, deploy weaponized passive-aggressive behavior, or share TMI? What is your communication style within your organization? What does your body language say about you? Combinations of these factors shape how we are perceived by others, real or imagined. This session will explain what these behaviors look like (the good, the bad and the ugly), how they're interpreted & received by others, and how they can be changed or removed so that you are respected, liked, trusted, engaged, and no longer the Office Godzilla.
Presented by Heidi Lindgren-Boyce, CCE, Star Rentals, Inc.

12:00 - 1:00 pm
Networking Luncheon
1:15 - 2:45 pm
Behavioristics
Learn to enhance interpersonal relationships, manage misunderstandings and increase team efficiency by applying one's Behavioristics preferences in an emotionally intelligent way. During his interactive and engaging session, participants will gain an understanding of the various ways team members prefer to act, relate, work, socialize, be approached/consulted, deal with change and be involved with a group.
Presented by John Calamaio, Continental Resources, Inc.
2:45 - 3:00 pm
Break
3:00 - 4:45 pm
Best Practices Roundtable
A conference favorite! Join this open peer exchange as your most difficult challenges are brought forth and solutions are discussed. Delegates are encouraged to participate by posing questions, adding insights, sharing experiences and proposing solutions. A moderator will help keep the conversation flowing and productive to maximize on the time available.
Moderated by Wendy Mode, CCE, CICP,

Delta Steel, Inc.

4:45 - 5:00 pm
Closing Comments
Chris Birdwell, Pioneer Balloon Co.
6:00 pm
Closing Dinner
Thank you to our CFDD Portland Chapter for their CFDD National Conference Sponsorship