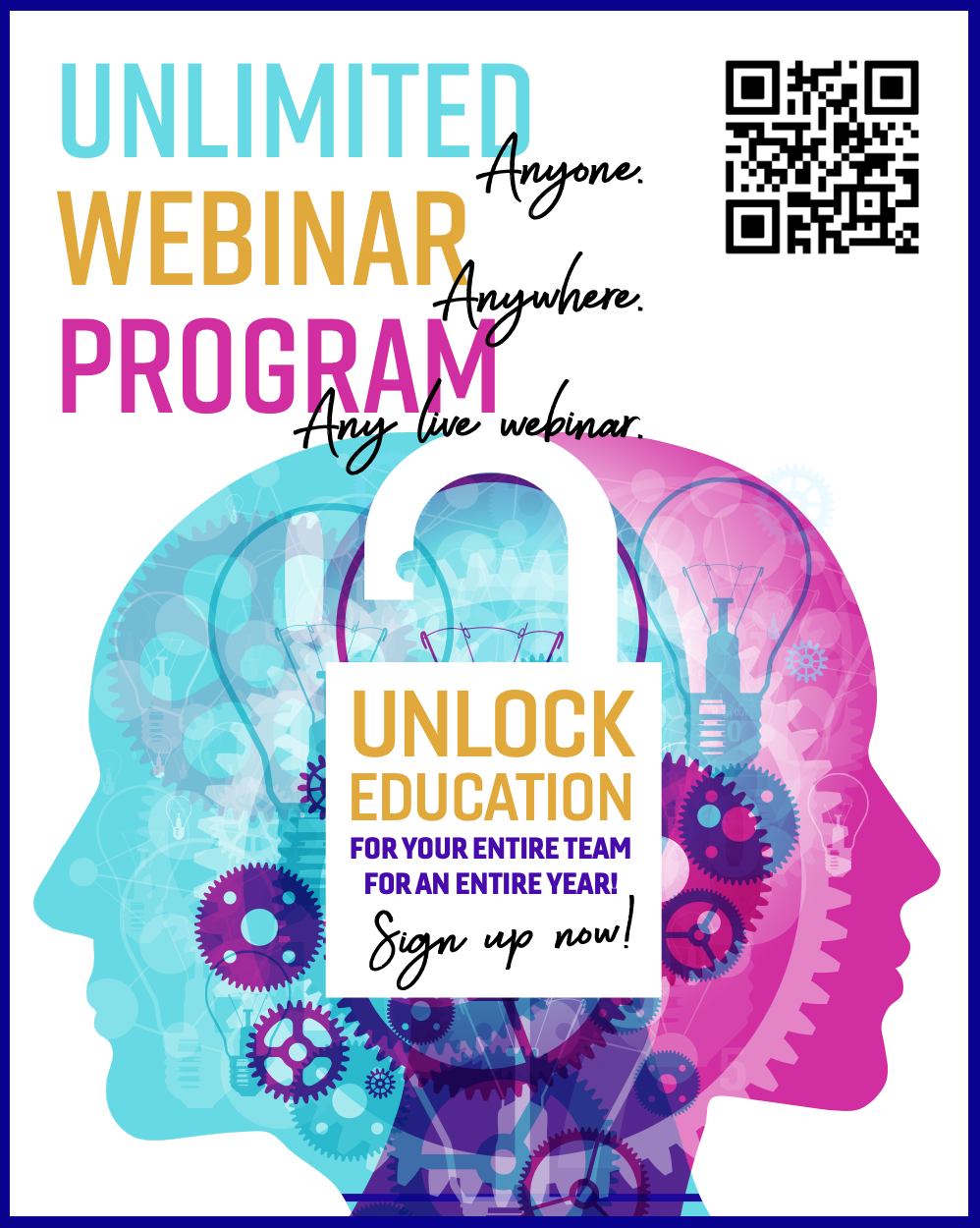 ANYONE. ANYWHERE. ANY LIVE WEBINAR.
It's that simple.
For $1200 ($2000 for nonmembers) for one year, you and your ENTIRE company can register, attend and earn CEUs for attending any NACM, FCIB or STS live webinar.
So, if you've had cutbacks on education and training or have new team members who need to upskill, the Unlimited Webinar program has you covered—whether team members are struggling with specific technical OR soft skills. Keep your employees on their credit game!
With the Unlimited Webinar program, there are no additional pesky charges or approvals necessary. You and your colleagues will be able to register on your own accounts in just a few clicks.
Would you like a specific topic covered? Let us know!
Click Here to Purchase your Unlimited Package
The unlimited webinar package has been A-M-A-Z-I-N-G!! My team and I have absolutely loved being able to easily log in and sign up for NACM's webinars! My staff no longer has to ask my permission for each webinar they want to attend, and I no longer have to use my credit card to pay for each program for each person and turn in my expense request every month. My staff has been very active in accumulating their CEU's for their national certifications since in-person learning came to a halt these past two years. We have more than surpassed the cost of the annual fee within the first few months. I plan on signing our company up again for the unlimited package. Thank you NACM National for coming up with this excellent concept!

- Senior Credit Manager, StarRentals
The webinars provide detailed insight into the credit management world. In particular, I found the webinars on financial statements very helpful. I learned financial ratios that I had not been using prior to the webinars. Presentations on liens and other various forms of protecting your rights have been helpful. Overall, I find the webinars insightful. They provide numerous ways that decisions regarding credit and collections can be assessed from.

- Credit Analyst, Tower Extrusions, Ltd.