CFDD's History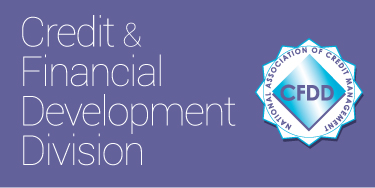 As early as 1923, the idea of organizing a Credit Women's group as part of NACM was proposed and almost immediately accepted by then active credit women executives. The cities of Los Angeles, Philadelphia, New York and St. Louis led the way.
The first official recognition by NACM was at the Washington Convention of 1925, hence our founding date of 1925. The following year in New York City, a program was arranged for credit women.
In 1926, the Western, Central and Eastern Divisions of the National Credit Women's Executive Committees were established.
In 1928, the first National Chair, Florence Banks, was appointed.
In 1931, the National Credit Women's Executive Committee came into being and 10 active credit women were asked to serve.
By 1935, nine Credit Women's Groups had been organized and at the National Congress held in Pittsburgh, the first meeting of the Executive Committee was held.
Purpose—The National Credit Women's Executive Committee, a standing committee of NACM, was directed by a National Chair, three to four Vice Chair, a Secretary and 10 to 14 Committee Members selected from various sections of the U.S. Its purpose was to coordinate and guide the activities of all Credit Women's Groups affiliated with NACM and to encourage and assist in the organization of new Credit Women's Groups.
Activities—Through the implementation of National and local scholarships to be used for credit courses through the National Institute of Credit, important educational and training benefits were derived. Management skills were developed and improved with a broadened viewpoint being developed.
Conferences—The group actively promoted attendance at the annual Credit Congress where an annual business meeting and luncheon were held to include installation of an executive committee and the holding of a Credit Women's Seminar. Regional conferences were also held as well as Inter-Group Meetings/Conferences.
In the early '70s, men in the credit profession began to express an interest in joining the organization and partaking of the benefits offered. With this evolution, the organization changed into Credit Career Groups and Credit Education Groups. Because of these dynamic changes, the Executive Committee realized the need to unify all the different groups with a common name, purpose and bylaws. In 1988, a petition was presented to the NACM-National Board of Directors requesting Divisional status. This request was granted and led to the formation of today's Credit and Financial Development Division.
Our Present
Today, our organization encompasses credit professionals in 19 chapters located throughout the United States. We remain a division of the National Association of Credit Management and are committed to helping credit professionals develop the knowledge and skills needed to succeed in an ever-changing environment. As with our founding organization, we do so with local, regional and national conferences and scholarships.
Education and Networking
Local chapters provide monthly meetings on topics of interest to the credit professional as well as seminars and workshops. Scholarships for local, regional and national conferences are made available. Since 1990, more than $1.5 million has been awarded from local chapters and CFDD National for scholarships. Personal contact with other credit and financial professionals as well as mentor/mentee opportunities aid in problem-solving and sharing of experiences. Growth is made available through the chance to serve on committees and boards, strengthening leadership and personal skills. All these activities contribute toward Roadmap points and help lead to professional certification.
Structure
Today our local chapters are guided and supported by a National Board consisting of a National Chair, two Vice-Chair, the Immediate Past National Chair, the NACM President, a Representative on NACM National Board, and Directors acting as liaisons to assigned Chapters. The CFDD Executive Committee consists of the National Chair, the two Vice-Chair, the NACM Board Representative, the Immediate Past National Chair and the NACM President.

The local chapters govern themselves through elected Boards, selected by the membership on a yearly basis, and given guidance as needed by the National Officers and Directors.
Our Future
CFDD remains committed to aiding credit professionals in their career development. New national programs are being developed to compliment the 10 programs currently available to local chapters. Chapters have been given recently developed letters, templates and brochures to help in the recruitment and retention of members to now include the online delivery of our National Newsletter and Leadership Manual. Under development is a New Member Packet that chapters can adapt to their needs to help in the recruitment of new members. A Strategic Planning Committee is working on ways to increase revenue both nationally and locally as well as on ways to aid the structure and development of chapters along with the increase in and retention of members.