NACM and FCIB Present Author Chat: Dr. Robert Sicora
Event
When:

Fri, September 24, 2021

,

11:30

-

01:00

Category:
Description
General Information
Cost: Free for members
Registration Includes: One telephone and web connection at one physical location
---
Purchase the book. Read the book. Join the conversation each third Thursday of the month from 11am to 12:30pm ET.
(Please remember the time zone differences if you are not on the East Coast).
We have a lineup of authors for you to meet. The complimentary members-only get-togethers are designed around a particular book on leadership. After reading the book, you will get to speak with author, ask questions, share comments and dive deep into the topic.
---
Grab the Helm: Navigating with Purpose
Description of the book:

In Grab the Helm, you'll learn the skills to take command of the moment and the life you were called to lead. You'll gain the insights and confidence to grab hold of the life you want and make a lasting impact on your team and organization. This transformative journey begins by asking yourself a simple yet profound question: What is my purpose?
The answer will emerge as you work through the eight spokes of the author's Leading from the Helm model:
- Purpose/Strategy
- Self-Awareness/Leadership
- Values/Culture
- Crew/Team
- Passion/Engagement
- Talent/Process
- Opportunity/Customer
- Impact/Results
As you navigate this book, the focus will be on your unique individual helm. To gain a holistic understanding of its potential, you will also explore how this model works
within the framework of a team, organization, group, and community. Using a collection of modern-day fables and proven, research-based techniques, Grab the Helm will give you the direction, clarity, and inspiration you need to chart a purposeful course through life's journey.
You can purchase Grab the Helm here.
About the Author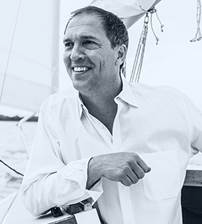 Dr. Robert T. Sicora, Founder & CEO
Dr. Robert T. Sicora is the founder and CEO of Sicora Consulting, and a recognized expert in organization development. For more than three decades, Robert has helped organizations of all sizes build deeper levels of trust, leadership, and employee engagement. As part of that transformation, these organizations have maximized human potential and performance, leading to better outcomes.
Robert has helped thousands of leaders and employees chart a path toward greater purpose for themselves and their organizations using a holistic, research-based methodology called Leading from the Helm. Robert recently published Grab the Helm, in which he narrows the focus of this methodology to the individual, helping people take command of their purpose at any stage of life.
Robert holds his Doctorate of Education (Ed.D.) in Organization Development. His dissertation study covered personality styles of leaders, their employees, and how those styles can be applied to building a culture of trust. He is an avid sailor, a passionate traveler and adventurist, and resides in Minneapolis, close to his family.
Webinar Access
Instructions to join the Webinar will be sent to the main registrant's email address the day before.
Remember! please log-in at least 15 minutes prior to the webinar commencing to ensure ample time for technical assistance if needed.