(FREE) Finding New Answers to Old Challenges
Event
When:

Wed, June 23, 2021

,

11:00

-

12:00

Category:
Description
General Information
Cost: FREE
Registration Includes: One telephone and web connection at one physical location
---
Time
US: 11:00am - 12:00pm ET
*Please remember the time zone differences if you are not on the East Coast.*
About the Webinar
Who doesn't want more cash? We know that cash is critical for the well-being of every business and new focus is being placed on the availability and predictability of cash from customers.
Join us for this webinar to learn how Operational Excellence can be achieved in Cash Application, and by using data previously unlocked, how Decision Intelligence can be leveraged to allow improved data-driven decisions in risk and collections processes.
We'll take a deep dive into:
Cash Application—The cornerstone of AR processes, you'll learn how Intelligent Automation can increase productivity by providing quick and accurate payment reconciliation, allowing up-to-date visibility of debtors.
Decision Intelligence—BlackLine's new AR Intelligence solution provides a suite of debtor reporting to allow more data-driven decisions from customer behavior trends, payment to terms analysis, and payment forecasting. It puts this data at your fingertips, so you're no longer at the mercy of Excel spreadsheets.
Now is the time for Accounts Receivable and Credit Management professionals to be equipped with Intelligent Automation that will drive process improvement, people productivity, and business outcomes by releasing cash previously locked in debtors.
About the Speaker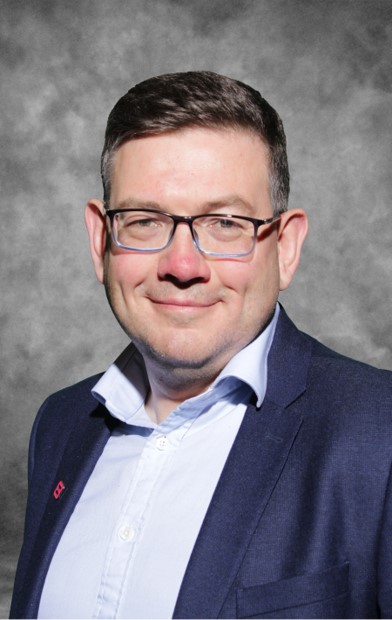 Brian Morgan, Blackline
In his role, Brian combines his wealth of knowledge and expertise in Accounts Receivable, Credit Management, and Shared Services from working across multiple sectors for National and Global organizations sectors for over 25 years.
During his career, he achieved outstanding results which were highlighted by achieving many Industry Awards. Most notably under Brian's leadership, Veolia UK was recognized as Centre of Excellence by the Chartered Institute of Credit Management.
Brian's success is based on his understanding of the Strategic role Credit plays in every business. Debtors are one of the largest assets on the balance sheet of a company. From understanding the risk in granting credit to customers to achieve Revenue growth to the importance of collecting cash promptly and effectively to ensure that Working Capital and Cashflow targets are regularly met, and the reduction of the Bad Debt provision – all of which are vital Key Performance Indicators to the financial health of a business.
As a previous customer and early adopter of BlackLine AR Automation solutions, Brian is able to provide clear understanding of the challenges organisations face and how by partnering with BlackLine AR Automation can drive transformation.
| | |
| --- | --- |
| Sponsored by: | |
Webinar Access
Instructions to join the Webinar will be sent to the main registrant's email address the day before.
Remember! please log-in at least 15 minutes prior to the webinar commencing to ensure ample time for technical assistance if needed.