Recession Proofing Your Credit Department in 2023 
Event
When:

Mon, March 6, 2023

,

03:00

-

04:00

Where:

Online, internet

Category:
Description
General Information
Cost: Members: $95
Non-members: $195
Registration Includes: One telephone and web connection at one physical location
---
Time
US: 12:00 pm PT // 3:00 pm ET
*Please remember the time zone differences if you are not on the East Coast.*
About the Webinar
Preparation and proactivity are essential to surviving the increasingly tumultuous economy. Interest rates have skyrocketed. Lending standards are tightening. Conflicts between distributors and their customers are increasing. Year-over-year bankruptcy filings are up significantly in the last two months (Chapter 11 commercial filings were up 74% in November 2022).
In this live webinar, we will cover topics including:
Bulletproofing your credit agreement
Restructuring debt and securing repayment plans
Enhancing prelawsuit collection efforts
Dealing with the insolvent customer
Bankruptcy strategies in how to avoid preference claims and basic bankruptcy law
How to efficiently and effectively utilize your attorneys.
About the Speaker
Chris Ng, Gibbs Giden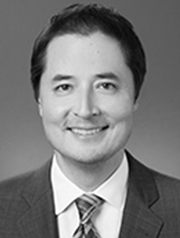 Christopher Ng is an equity partner, executive committee member and the managing partner of Gibbs Giden. Chris primarily represents companies in a wide range of business, commercial and construction negotiations and disputes. Chris is a member of the State Bar of California and District of Columbia and licensed to practice in all California state and federal courts. Chris is also an educator, active speaker, published author and frequent contributor to local, regional and national legal publications. For his achievements, Chris has been named to the "Rising Star" and "Super Lawyers" lists by Los Angeles Magazine and Super Lawyers® (Thomson Reuters) regularly since 2009 (including again in 2020), a distinction conferred upon less than 5% of all California attorneys. Chris was also named the 2015-2016 "Educator of the Year" by Credit Management Association (CMA).
Chris is nationally recognized in the field of construction law and regularly pens articles and contributes to treatises for construction industry professionals and other lawyers including publications by ENR Engineering News-Record, Wolters Kluwer Law & Business (California Construction Law), BNi® (Acret's California Mechanics Lien Laws), the California Continuing Education of the Bar (CEB) (California Mechanics Liens and Related Construction Remedies and California Construction Contracts, Defects and Litigation) and the American Bar Association (ABA) Forum on the Construction Industry.
In addition to his current position as an Adjunct Professor of Business Law at the School of Business and Economics at California State University Northridge, Chris has taught the Legal Environment of Business at Pepperdine University and has been a guest lecturer of construction law at Loyola Law School (Los Angeles). Chris is also a frequent speaker and educator on construction law for organizations including the ABA, Los Angeles County Bar Association, CMA, Levelset, Lorman Education Services and American Society of Professional Estimators, and was a featured speaker at both the 2012 (Las Vegas) and the 2015 (Boca Raton) Annual ABA Forum on Construction Law meetings. In 2013, Chris was appointed to the Division 9 Steering Committee of the ABA Forum on Construction Law primarily representing the interests of specialty trade contractors and suppliers in the construction industry on a national and global basis. Since 2015, Chris has served on the ABA Forum's Diversity Committee, dedicated to raising awareness and understanding of the vital role diversity plays in the industry.
Webinar Access
Login instructions are sent to the registered attendees email address in a calendar invitation at the time of registration.
Please email This email address is being protected from spambots. You need JavaScript enabled to view it. with questions.
---