Working Securely in a Remote World
Event
When:

Wed, October 20, 2021

,

03:00

-

04:00

Category:
Description
General Information
Cost: Members: $95
Non-Members: $195
Registration Includes: One telephone and web connection at one physical location
---
Time
US: 3:00pm – 4:00pm ET
About the Webinar
The shift to remote work policies has introduced additional risks that credit managers need to manage. This three-part series will take a look at how the landscape for finance and credit has changed and threats going forward.

Join Atlantic Data Forensics' Trisha Dixon as she provides an interactive webinar series focused on cybersecurity and tips on how employees can avoid common traps.

The first webinar, Working Securely in a Remote World, will include easy and common precautions employees and companies alike can take to ensure their information remains secure. Her stories and insights on how small changes in security could help avoid
security incidents that expose your information.
Ransomware Groups - Common Tactics Used, November 10, 2021, 3pm ET
Gain a brief overview of the most current ransomware groups and the tactics and techniques that are commonly used. Recognizing these techniques and securing your home and business could save millions. Listen to stories and gain insight into how the most active ransomware groups are infiltrating companies large and small.

Security and IT - What's this mean to me? December 8, 2021, 3pm ET
Security and IT teams are often segmented under different organizations and areas of most companies. The need for making the user experience as easy as possible often collides with the requirements of a security team. When security and IT teams work together, everyone wins.
About the Speaker
Trisha Dixon, Vice President, Cybersecurity Services, Atlantic Data Forensics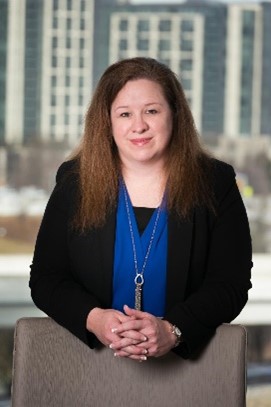 Trisha Dixon has more than 26 years of experience in security, cyber operations, threat intelligence and leadership. She is responsible for expanding the services such as incident response and business continuity training offered by Atlantic Data Forensics, a specialized services company that provides digital forensics, e-discovery, expert witness and cybercrime services to corporate and government clients.

Prior, Trisha served as vice present of the cyber operations center at IronNet Cybersecurity Inc. in Fulton, MD. She designed and built out a robust security operations center with teams dedicated to conducting fusion of threat intelligence, implementation of mitigation efforts and analysis of cyber events across company and client networks. Her team provided oversight of the company's critical infrastructure and implemented security controls and policies, which led to certifications in ISO27001/SOC2, GDPR and FedRAMP. She structured a services aspect to security operations, which provided customer training and threat hunting across their networks.

Trisha retired from the U.S. Navy as a Chief Warrant Officer 3. With more than 21 years as a cryptologist, she served as a technical advisor, senior signals and collection analyst, acquisition specialist, policy review and oversight specialist, and manager of interactive cyber operations within a distributed operations network worldwide.
Webinar Access
Instructions to join the Webinar will be sent to the main registrant's email address the day before. Remember! please log-in at least 15 minutes prior to the webinar commencing to ensure ample time for technical assistance if needed.