Turn Your Month End Report into a Story with Graphics
Event
When:

Thu, January 19, 2023

,

03:00

-

04:00

Where:

Online, internet

Category:
Description
General Information
Cost: Members: $95
Non-members: $195
Registration Includes: One telephone and web connection at one physical location
---
Time
US: 12:00 pm PT // 3:00 pm ET
*Please remember the time zone differences if you are not on the East Coast.*
About the Webinar
Credit metrics and the health of your company's portfolio are not always easy to report on. The challenge as credit manager is to convey the message to all the parties involved, especially those who are not credit experts. Join us to learn how to effectively report metrics and baselines using colors, percentages and graphs.
About the Speaker
Yazmin Yepez, CICP, CCRA, CBF, Mitsubishi Electric Automation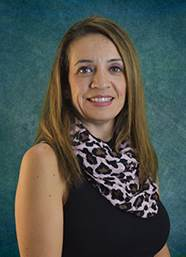 Yazmin Yepez is the Credit Supervisor at Mitsubishi Electric Automation, with over 20 years of credit and collection experience. She specializes in credit management, in Latin America, particularly in Mexico. She previously worked for Panasonic North America as a Credit Analyst.
Yazmin holds 4 NACM credit certifications (CICP, CCRA, CBF), and is currently working on her MBA in International Business at DePaul University in Chicago.
Yazmin recently implemented a collection software, which improved delinquency 37% vs prior year. She is currently taking part in the implementation of a new ERP - Hana. Her passion is learning and sharing her knowledge and experience with others. Her expertise in the Latin American culture has helped her to understand what's needed to successfully do business and manage credit risk in that region.
In addition, Yazmin serves as a board member at NACM Midwest Group. She served as the president of the Toastmasters group at Mitsubishi Electric Automation and previously led Mitsubishi's Philanthropy Committee, which catered to the disabled youth.
Yazmin was born and raised in Mexico City; she is a single mother of three teenagers and spends her free time with her children, bike riding and practicing kickboxing.
Webinar Access
Login instructions are sent to the registered attendees email address in a calendar invitation at the time of registration.
Please email This email address is being protected from spambots. You need JavaScript enabled to view it. with questions.
---