NACM and FCIB Present Author Chat: Jeremy Graves
Event
When:

Thu, May 20, 2021

,

11:00

-

12:30

Category:
Description
General Information
Cost: Free for members
Registration Includes: One telephone and web connection at one physical location
---
Purchase the book. Read the book. Join the conversation each third Thursday of the month from 11am to 12:30pm ET.
(Please remember the time zone differences if you are not on the East Coast).
We have a lineup of authors for you to meet. The complimentary members-only get-togethers are designed around a particular book on leadership. After reading the book, you will get to speak with author, ask questions, share comments and dive deep into the topic.
---
Empower. Promote. Launch. [Repeat]: Create a culture of Generational Leadership using four CORE strategies
Description of the book:
ARE YOU A LEGACY MAKER? Legacy makers are supervisors, front-line employees, and CEOs. They are entrepreneurs. They are men and women who all have one thing in common: a desire to empower, promote, and launch their employees and to create an environment where leaders are developed and are prospering. Legacy makers realize that it's about standing up and moving forward. They understand that to leave a legacy it takes hard work, determination, and being intentional with how they interact with others. Legacy makers are leaders who are willing to be the first one through the wall and the first to acknowledge that the organization must think differently or suffer the consequences of outdated thinking. These men and women are not intimidated to take seriously the changes needed at all levels of the organization. This book helps you think through the legacy you want to leave behind. Part one speaks to the different generations beginning with the Silent Generation through the up-and-coming Generation Z. These chapters will explore generational differences and how these differences show up within the workplace. It will guide you in creating a multi-generational, corporate environment that will help you successfully integrate these generations as you invest in their personal and professional development. Part two describes the CORE Team Leadership Model I created through personal research that I used while working with several organizations to help them think through a leadership development pipeline by getting to the CORE of what's really important.
Purchase Dr. Graves' book here: https://www.amazon.com/Empower-Promote-Launch-Repeat-Generational/dp/1717425313/ref=sr_1_1?dchild=1&keywords=Empower+promote+launch+repeat&qid=1620242482&sr=8-1
About the Author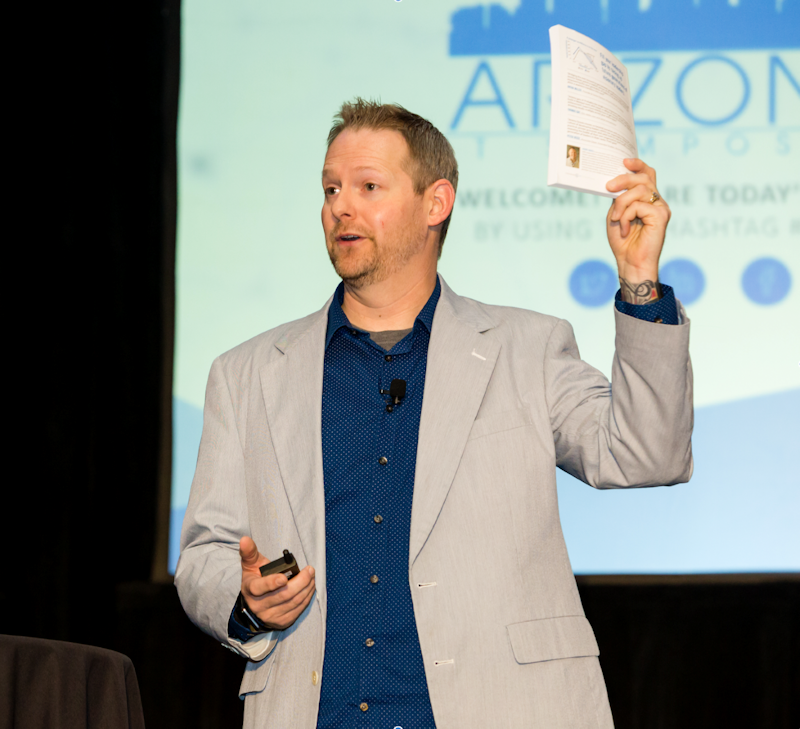 Dr. Jeremy Graves is the asst. director of professional and continuing education at Boise State University, and has over 25 years of proven leadership experience both within the non-profit, business, and academic communities. This (what he calls trifecta) of experience helps him take theory from the classroom and apply it to everyday life. He has severed in several different leadership capacities, from the executive director of here to help training which gave opportunities for men and women who were experiencing homelessness the opportunity to obtain job skills and find employment, to the executive director of the family community homeless shelter and as part of the coordinated entry team with the Idaho housing and finance association. He has a passion to see systems work together within communities.
He currently teaches as adjunct faculty at Boise State University in the LEAD program in the college of innovation and design. He teaches Organizational Assessment at a doctoral level and Human Capital: Leadership and People Development at an MBA level as an adjunct professor at Bakke Graduate University. He has developed and trained leaders within today's workforce locally, nationally, and internationally.
Jeremy is also a part of Price-Associates a consulting group that works with organizations around strategy and culture, he engages organizations as a subject matter expert on intergenerational leadership, generational diversity and generational synchronicity as well as servant leadership.
He recently authored his first book entitled "Empower, Promote, Launch, Repeat- create a culture of generational leadership by using 4 CORE strategies" He is currently working on his second book around the concept of impact leadership through authenticity. He resonates with leadership, community development, and equipping people to change their world, beginning right where they live, work, play, and do life.
Jeremy is married to his wife Stephanie of 25 years and they have two sons Jordan who is 21 and Taylor who is 17. They reside in beautiful Boise Idaho.
Webinar Access
Instructions to join the Webinar will be sent to the main registrant's email address the day before.
Remember! please log-in at least 15 minutes prior to the webinar commencing to ensure ample time for technical assistance if needed.