Five Things You Need to Know When Prepping For and Having Tough Conversations
Event
When:

Mon, October 16, 2023

,

02:00

-

03:00

Where:

Online, internet

Category:
Description
General Information
Cost: Members: FREE!
Participate in these great educational and networking discussions:

REGISTER HERE
Registration Includes: One telephone and web connection at one physical location
---
Time
US: 11:00 am PT // 2:00 pm ET
*Please remember the time zone differences if you are not on the East Coast.*
About the Webinar
Discover a transformative mentorship program designed to empower credit professionals like you to excel in your career. Mentors and Milestones provides a unique opportunity to learn from seasoned experts, engage in meaningful discussions, and gain invaluable insights to navigate the challenges of credit management. Join our monthly discussion group where mentors share their top five lessons learned, followed by interactive post-presentation discussions with emerging leaders. The knowledge gained from these sessions will empower you to accelerate your credit management journey and achieve professional excellence. Don't miss out on this exclusive opportunity to learn, grow, and network with industry leaders.
About the Speaker
D'Ann Johnson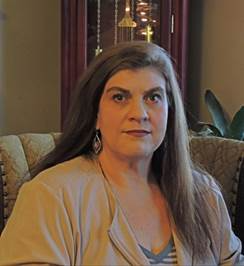 I am a seasoned managerial professional with 25+ years of leadership experience. Recognized for demonstrating a natural aptitude for staff training solutions, as well as for creating innovative business development and financial services programs with a corporate presence, I have a verifiable history of contributing directly to company growth and expansion throughout my career. As such, I have consistently exceeded budgetary and performance goals and I am adept at achieving maximum operational output with minimal resource expenditure. Professional focal points include training and mentoring programs, office management, public speaking and presentations, team and relationship building, contract negotiations, conflict resolution, and numerous facets of financial services. Delivering superior administration on the latter areas of expertise requires utilization of effective communication and negotiation skills, business acumen, systems analysis, and resource management to support efficiency and maximum returns.
Currently, I am the Credit and Collections Manager with A-Core Concrete Cutting. Under my leadership, I manage over $50M in accounts receivable revenue, and offer training and mentoring opportunities to our credit team. I also institute credit procedures and policies. In addition, I liaise with senior leadership, fellow managers, and departmental teams to ensure the company's support structure is driving the business forward with minimal expenditures.
Colleagues describe me as an accomplished, articulate and resourceful training and business managerial expert who can be relied on to offer superior solutions that deliver profitable results on time and under budget.
Webinar Access
Login instructions are sent to the registered attendees email address in a calendar invitation at the time of registration.
Please email This email address is being protected from spambots. You need JavaScript enabled to view it. with questions.
---