Managing the Good, the Bad, and the Ludicrous Costs of Customer Pushback Terms & Web Billing Portals
Event
When:

Thu, December 8, 2022

,

03:00

-

04:00

Where:

Online, internet

Category:
Description
General Information
Cost: Members: $95
Non-members: $195
Registration Includes: One telephone and web connection at one physical location
---
Time
US: 12:00 pm PT // 3:00 pm ET
*Please remember the time zone differences if you are not on the East Coast.*
About the Webinar
Customer 'pushback terms' and web billing portals have become prevalent over the past 15 years, and without a doubt they are here to stay. And despite large suppliers involving legal counsel to duke out the 'battle of the forms' with their customers, there has generally been a begrudging gradual acceptance of customer forced payment terms, deductions, and billing portals.
However, there is a financial cost to accepting revised payment terms and billing portals that need to be accounted for when negotiating pricing, discounts, rebates, and payment methods. Many companies overlook the costs to get paid and instead absorb the losses here and there as the cost of doing business. They don't necessarily see the cumulative effect they have on their company's bottom line when all of these layered costs are put together.
This session will review the history, creative terms language, sneaky deductions & fees, layered fees within billing portals, and how to account for all of the open and hidden costs involved so that your company has the financial upper hand when negotiating prices and terms.
About the Speaker
Heidi Lindgren-Boyce, CCE, Star Rentals Inc.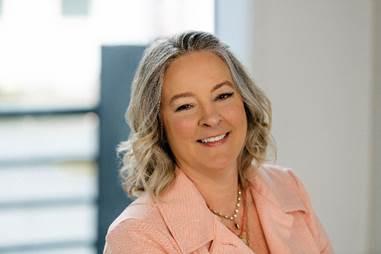 Heidi Lindgren-Boyce, CCE
has been in credit & collections in the construction industry for over 34 years, and the Senior Credit Manager for Star Rentals Inc since 1999, which has 18 branches throughout Washington and Oregon.
Ms. Lindgren-Boyce, CCE, earned her B.A. Degree in Criminal Justice from Washington State University in 1987, completed the NACM CAP courses in 1994, and earned her CCE by 2000.
Heidi is currently serving on the NACM National Board of Directors, is the CFDD National Vice-Chair of Membership & Publicity, and a past Chairman of NACM-BCS (WWA-AK-HI). She has been a member of CFDD Seattle since 1993, having served as its President twice, and is currently serving on the Board as its Treasurer and Programs Chair.
Ms. Lindgren-Boyce, CCE, was honored to receive NACM National's Credit Executive of Distinction Honoring O.D. Glaus in 2022. She had previously received NACM National's CBF & CCE Designations of Excellence in 2002 & 2012 respectively. Locally she received her NACM Affiliate's CBF Designation of Excellence in 2001, the CCE Designation of Excellence in 2005 & 2011, and their Credit Executive of the Year in 2005 & 2022. She additionally received her CFDD Seattle chapter's Distinguished New Member Award in 1995, and Distinguished Member of the Year in 1998 & 2017.
Professionally outside of NACM & CFDD she has been serving as a volunteer President (2017-current) and Vice President/Treasurer (2009-2017) of Rumbolz Sunset Water Association, a non-profit community well water association.
Heidi lives in Washington with Jeff, her husband of 26 years, Linnaea, their daughter, and their 3 cats.
Webinar Access
Login instructions are sent to the registered attendees email address in a calendar invitation at the time of registration.
Please email This email address is being protected from spambots. You need JavaScript enabled to view it. with questions.
---