General Information
Cost: Members: $95
Non-Members: $195
Unlimited Webinar Purchasers will be able to participate as a part of their package.
Registration Includes: One telephone and web connection at one physical location
---
Time
11:00am ET
5:00pm CET
About the Webinar
Ever since the U.S.-China Trade War and Covid-19 began, Vietnam has come into the spotlight as an increasingly competitive market for foreign investment. In 2020, the country even managed to net positive GDP growth at 2.91%, one of the few economies in the world to grow amid the pandemic.
A few of Vietnam's advantages include its strategic location, which places it both next to China and nearby many other ASEAN sourcing destinations; the Vietnamese labor force, which is young and comparatively low-cost; and the country numerous free trade agreements, which signals strong support for the development of an export market.
Vietnam is not without its difficulties, however. Any company considering entering the market is recommended understand what structuring options are available, what major tax and other key compliance requirements there are and how Vietnam fits into the businesses global supply chain.
Topics:
Vietnam's economic overview and outlook
How Vietnam fits into the global supply chain
Structuring options for foreign investment
Corporate governance and compliance
Understanding tax obligations for foreign enterprises
About the Speaker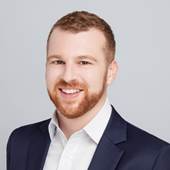 Kyle Freeman is a partner at Dezan Shira & Associates and leads the International Business Advisory team in North China as well as the firm's North American client services desk in Asia. He advises clients on market entry strategy, corporate structuring and establishment, and related tax and legal issues concerning investment in China, Hong Kong and Southeast Asia.
Prior to joining Dezan Shira & Associates, Kyle worked in government relations and China trade policy for various public and private organizations. His work included assisting in high-level U.S.-China bilateral trade dialogues and organizing public-private cooperation programs to promote U.S. and foreign investment in China.
Webinar Access
Instructions to join the Webinar will be sent to the main registrant's email address the day before. Remember: Please log-in at least 15 minutes prior to the webinar commencing to ensure ample time for technical assistance if needed.