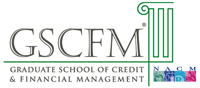 Instructor Biographies
GSCFM « Apply Today « Application Process and Tuition «
Curriculum « What to Expect « Instructor Bios
Wanda Borges, Esq.

Wanda Borges is the principal member of Borges & Associates, LLC, a law firm based in Syosset, NY. For more than 29 years, Ms. Borges has concentrated her practice on commercial litigation and creditors' rights in bankruptcy matters, representing corporate clients and creditors' committees throughout the United States in Chapter 11 proceedings, out-of-court settlements, commercial transactions and preference litigation. She is the Immediate Past President of the Commercial Law League of America and has been an Attorney Member of its National Board of Governors, a Past Chair of the Bankruptcy Section and a past member of the executive council of its Eastern Region. Ms. Borges is a member of the American Bar Association, the American Bankruptcy Institute, the Hispanic National Bar Association and the Turnaround Management Association, and is an associate member of the International Association of Commercial Collectors. She is a regular lecturer for NACM and its Affiliated Associations on commercial and corporate law (including ECOA, the Uniform Commercial Code and FCRA), insolvency matters, creditors' rights issues, antitrust law and the Sarbanes-Oxley Act of 2002. Ms. Borges has authored, edited and contributed to numerous publications including Thomson West's Enforcing Judgments and Collecting Debts in New York, the NAB book Out of the Red and Into the Black, the BCCA's Credit & Collection Handbook, the CLLA Commercial Law Journal, Bulletin, Debt 3 and Bankruptcy Section newsletters—including her treatise "Hidden Liens, Who is Entitled to What?"—and NACM's Antitrust, Restraint of Trade and Unfair Competition: Myth Versus Reality, Manual of Credit and Collection Laws and Principles of Business Credit. She has co-authored The Bankruptcy Abuse Prevention and Consumer Protection Act of 2005 – An Overhaul of U.S. Bankruptcy Law, also published by NACM.
---
Janine Driver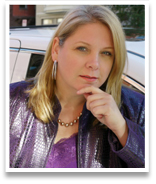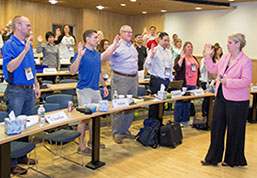 Janine Driver is the CEO of the Body Language Institute, an exclusive certification program that provides companies the fastest way to save time and make money. She is also an international trainer and keynote speaker who playfully provides salespeople, professionals, and executives with cutting-edge, scientifically-based communication tools on how to win new business, increase sales, improve selection of salespeople, and sales managers, and generate a significant return on investment. Janine is a popular media guest who had made appearances on the Dr. Oz Show, The Rachael Ray Show, NBC's TODAY, and NBC's Weekend TODAY, FOX News, and CNN's Larry King Live. She has been quoted in the New York Times, the Washington Post, and in magazines such as Cosmopolitan and Psychology Today.
---
Susan Fee, M.Ed., L.P.C.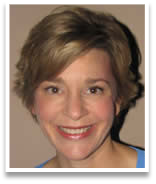 Susan Fee is a licensed clinical counselor practicing in Cleveland, OH. She speaks nationally on topics related to mental health, parenting, relationships, professional communication, and conflict resolution. Her advice has appeared in several publications including the Wall Street Journal, Dear Abby, Family Fun, Good Housekeeping and Real Simple.She is a frequent guest on Cleveland-area radio and TV as a relationship expert. She has presented for NACM'S Credit Congress, Grad School, and Tele-Seminar series. Ms. Fee is the author of Positive First Impressions, Dealing with Difficult People, Building Resiliency, and Secrets of Successful Presentations and the college survival guide, My Roommate is Driving Me Crazy!
---
Charles Mulford, Ph.D., CPA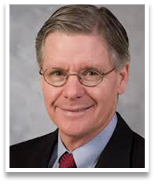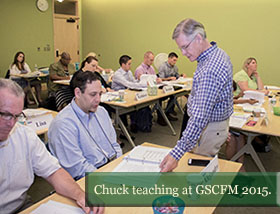 Chuck Mulford is Invesco Chair and Professor of Accounting in the DuPree College of Management at Georgia Tech. Since joining the faculty in 1983, he has been recognized 10 times as the Core Professor of the Year and twice as the Professor of the Year by graduate students in business administration. In 1999, graduate students voted to rename the Core Professor of the Year Award the "Charles W. Mulford Core Professor of the Year Award." Professor Mulford also received the university-wide W. Roane Beard Class of 1940 Outstanding Teacher Award in 2000. In addition to his work at Georgia Tech, Professor Mulford regularly consults with major domestic and international commercial banks and money management firms on issues related to credit and investment decision-making. Professor Mulford has a doctorate in accounting from Florida State University and is professionally qualified as a Certified Public Accountant (CPA) in Florida and Georgia. Prior to joining the Georgia Tech faculty, he practiced public accounting with Coopers & Lybrand.
---
Ron Price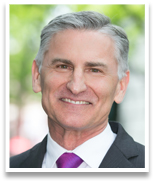 Ron Price is an internationally recognized business advisor, speaker, and author. Known for his creative and systematic thinking, business versatility, and practical optimism, Ron has worked in 15 countries and served in almost every level of executive management over the past 35 years. As the former CEO of a multi-million dollar international company, Ron understands the challenges and risks of running a business and building a dynamic team. He works shoulder-to-shoulder with executive leadership teams to bring strategic clarity and transformational results to organizations--especially those dealing with turmoil and transition. In 2004, Ron started Price Associates, a leadership development firm that features the bright minds and innovative solutions of some of the world's top consultants in organizational development, process management, branding/marketing, and more.
---
Dr. Mohan Subramaniam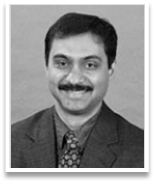 Dr. Mohan Subramaniam is an Associate Professor of Strategic Management at the Carroll School of Management in Boston College. He has a DBA in Management Policy from Boston University and an MBA from the Indian Institute of Management at Bangalore. Prior to his DBA, Dr. Subramaniam worked for several years in the Sales, Marketing and Engineering functions of multinational companies including Asea Brown Boveri and Sanyo.
Dr. Subramaniam's research focuses on global strategy and the strategic management of knowledge and innovation. He has published several studies on how multinational companies compete, collaborate, and transfer/deploy knowledge across borders for competitive advantage. His research also looks into different ways organizations leverage their knowledge and intellectual for innovative capabilities. His work has appeared, or is slotted to appear, in several leading journals such as The Academy of Management Journal, The Strategic Management Journal, The Journal of International Business Studies, The Journal of Management Studies, and The Journal of Management. His writings have also appeared as book chapters in Dynamic Strategic Resources, and The Handbook of Strategy and Management. His research has won awards from the Strategic Management Society, McKinsey Corporation, Academy of Management, Academy of International Business and The Decision Sciences Institute. Dr. Subramaniam's research has also received grants from the National Science Foundation and the Carnegie Bosch Institute.
At the Carroll School, Dr. Subramaniam teaches courses on strategic management and managing global businesses. He has also taught in several executive programs around the world for companies such as Telekom Austria, General Motors, Nextel, Voestalpine and Hamilton Sunstrand.
---