General Information
Cost: Members: FREE!
Participate in these great educational and networking discussions:

REGISTER HERE
---
Registration Includes: One telephone and web connection at one physical location
---
Time
US: 11:00 am PT // 2:00 pm ET
*Please remember the time zone differences if you are not on the East Coast.*
About the Webinar
Discover a transformative mentorship program designed to empower credit professionals like you to excel in your career. Mentors and Milestones provides a unique opportunity to learn from seasoned experts, engage in meaningful discussions, and gain invaluable insights to navigate the challenges of credit management. Join our monthly discussion group where mentors share their top five lessons learned, followed by interactive post-presentation discussions with emerging leaders. The knowledge gained from these sessions will empower you to accelerate your credit management journey and achieve professional excellence. Don't miss out on this exclusive opportunity to learn, grow, and network with industry leaders.
About the Speaker
Scott Chase, CCE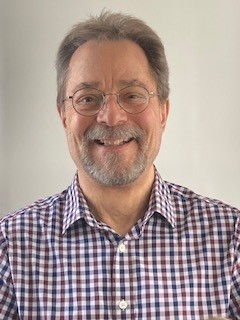 I view credit as a bridge between sales and finance. My mantra is "it's not a sale until the cash is in the bank." Sound credit policy and practice mitigates risk, enhances profits, and improves cash flow. I've been called a "bull dog" for my tenacity and persistence in achieving goals, objectives and protecting the bottom line. I apply that same tenacity with a measure of finesse to working alongside sales and am adept at developing creative solutions to assist in closing the deal.

My unique expertise in building credit departments from the ground up (I've done it 4 times in a variety of industries)or turning around desperate situations allows me to navigate change, growth and acquisitions with seamless effort and a solid plan for best practice processes. A cornerstone of these successful start ups is using the right systems technologies. Time after time, true cost savings and efficiencies were realized by implementing the right systems. I'm experienced in the following systems: SAP, Oracle, JD Edwards, Lawson, ECredit.com, GetPaid, and Cforia.

I am a Certified Credit Executive (CCE) awarded by The National Association of Credit Management (NACM), Certified International Credit Professional (CICP) awarded by Finance, Credit and International Business (FCIB) the international division of NACM, and a graduate of NACM's Graduate School of Credit and Financial Management. I authored, "Centralized or De-Centralized? A Merger Forces a Company to Decide" published in NACM's Business Credit Magazine.
Webinar Access
Login instructions are sent to the registered attendees email address in a calendar invitation at the time of registration.
Please email This email address is being protected from spambots. You need JavaScript enabled to view it. with questions.