General Information
Cost: Members: $95
Non-members: $195
Registration Includes: One telephone and web connection at one physical location
---
Time
US: 12:00 pm PT // 3:00 pm ET
*Please remember the time zone differences if you are not on the East Coast.*
About the Webinar
Unleash the power of AI chatbots in credit management in our ChatGPT for Credit Professionals webinar. Learn how to streamline credit processes, enhance decision-making and engage customers effectively with ChatGPT. Discover practical applications, implementation strategies, and best practices for a seamless credit management ecosystem. Join us now!
Learning outcomes from the "ChatGPT for Credit Professionals" masterclass:
Understanding the role of AI-powered chatbots in credit management: Participants will learn how AI chatbots like ChatGPT can be used to streamline credit processes, enhance customer engagement, and improve decision-making in credit management.



Learning how to implement ChatGPT in credit operations: Participants will learn the key steps involved in integrating ChatGPT in credit management processes, including designing conversational flows, training the chatbot, and deploying it in production.



Enhancing credit decision-making with ChatGPT's natural language processing (NLP): Participants will gain an understanding of how NLP algorithms can be used to analyze credit applications, identify fraud patterns, and flag potential risks, thereby enabling credit professionals to make more informed decisions.



Understanding the capabilities of AI-powered chatbots for credit management: Attendees will learn how ChatGPT, an advanced AI chatbot, can enhance credit management by automating tasks, improving decision-making, and enhancing customer service. They will also learn how to leverage ChatGPT's natural language processing (NLP) capabilities to enhance customer interactions, improve communication, and increase efficiency.



Practical applications of ChatGPT in credit management: Attendees will gain practical insights into how ChatGPT can be integrated into credit processes to streamline workflows, reduce manual errors, and enhance productivity. They will learn how to use ChatGPT to automate routine credit management tasks, such as customer inquiries and debt collection, and how to leverage its NLP capabilities to analyze and extract insights from customer data.



Best practices for implementing ChatGPT in credit management: Attendees will learn how to successfully implement ChatGPT in their credit management processes, including how to ensure data privacy and security, how to train and manage the chatbot, and how to measure its effectiveness. They will also gain insights into best practices for integrating ChatGPT with other tools and technologies, such as CRM systems and data analytics platforms, to create a seamless credit management ecosystem.
About the Speaker
Veena Gundavelli, Emagia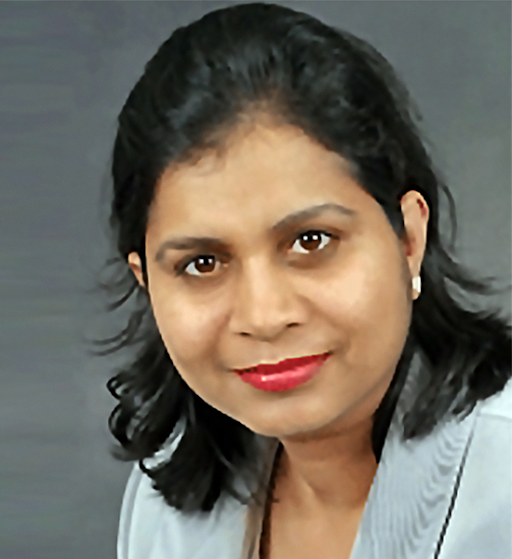 Veena Gundavelli is a Silicon Valley-based tech innovator and entrepreneur with over 20 years of experience in the enterprise finance software industry. She is the founder and CEO of Emagia, a leading provider of cloud-based autonomous finance solutions for accounts receivable automation. Emagia solutions leverage advanced technologies such as AI, machine learning and predictive analytics.
In addition to her work at Emagia, Veena is a social entrepreneur and has been actively involved in various philanthropic initiatives. She is the founder of the #TALScouts Youth Social Entrepreneurship program and #TouchALifeGiving, which aims to support homeless students. Veena is also a regular contributor to the Forbes Technology Council and is a sought-after speaker at tech forums and events.
Webinar Access
Login instructions are sent to the registered attendees email address in a calendar invitation at the time of registration.
Please email This email address is being protected from spambots. You need JavaScript enabled to view it. with questions.