General Information
Cost: Members: $95
Non-Members: $195
Unlimited Webinar Purchasers will be able to participate as a part of their package.
Registration Includes: One telephone and web connection at one physical location
---
Time
US: 3:00pm ET
About the Webinar
In the ever-changing technology world, credit is experiencing a seismic shift in how processes work and the required skills to produce results. Join Pam Krank as she discusses skill sets that are essential to keep up with how credit departments are growing and the changing needs of managing accounts receivable assets. Pam also will discuss how you can fill "digital finance" skills gaps demanded by CFOs and their 2021 priorities:
Cost reduction to drive growth
Digitalization initiatives
Improving effectiveness
Advanced data analytics
About the Speaker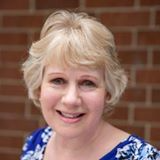 Pam Krank, President of The Credit Department, Inc.
Pam Krank started The Credit Department, Inc., also known as TCD, in 992. The trade receivables management outsourcing firm's team of 27 credit professionals currently manages nearly $1 billion in commercial client trade receivables assets daily. TCD's mission is to help global clients maximize cash flow and earnings by providing outsourced, automated and virtual commercial credit department services delivered through its hosted cloud platform, SMART. As a top expert in the field of trade receivables management, Pam is called on to professionalize private equity owned, privately held, and publicly traded companies' trade receivables assets to achieve best-in-class results.
Prior to starting TCD, Pam was a credit supervisor at the Fortune 100 Company, 3M, for 13 years. Her 40 years of global trade credit management experience working in and consulting with over 500 manufacturers, distributors and service companies represent an unparalleled level of experience and expertise in the industry.
Webinar Access
Instructions to join the Webinar will be sent to the main registrant's email address the day before. Remember: Please log-in at least 15 minutes prior to the webinar commencing to ensure ample time for technical assistance if needed.