Program Overview
This program satisfies a requirement for the Credit Business Associate (CBA) designation. Using the textbook, Principles of Business Credit, 7th Edition, published by NACM, participants will receive in-depth exposure to:
Credit in the Business World
Credit in the Company
Organizing the Credit Department
The Legal Environment of Credit
Credit Policy and Procedures
Terms and Conditions of Sale
Negotiable Instruments
The Uniform Commercial Code
The Legal Forms of Business
Credit Investigations
Know Your Customer
International Trade
Financing and Business Insurance
Business Credit Fraud
Making Credit Decisions
Customer Visits
The Credit and Sales Partnership
Out-of-Court Settlements
Bankruptcy Code Proceedings
Financial Statements
Financial Analysis Fundamentals
Analysis and Forecasting of Credit and Receivable Information

Program Instructor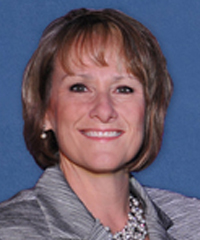 Toni Drake, CCE is the President of TRM Financial Services, Inc., a company specializing in consulting and outsourcing services in the area of business credit and collections. Ms. Drake launched The Connection Center in 2005, which focuses on training and education in credit and collections, including financial statement analysis, as well as in the areas of professional development. Ms. Drake has been a member of NACM since 1984, and began teaching CAP classes and various educational sessions in 1997. Ms. Drake served as the NACM National Chairman of the Board in 2013. She is an alumni of the NACM Graduate School of Credit and Financial Management at Dartmouth College. She was awarded the Credit Executive of the Year Award by NACM-Southwest and was awarded the CCE Designation of Excellence Award by NACM National in 2008.
Program Prerequisites
There are no prerequisites for this course though a basic knowledge of accounting principles is helpful.
General Information
The Certificate Sessions are conducted
at the NACM headquarters located in Columbia, Maryland.
Find out how you can complete an NACM
Certification Program requirement
in one week.