Speakers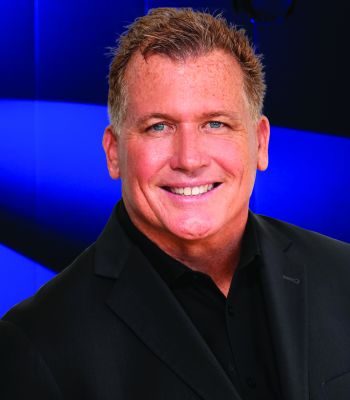 Scott Burrows
Scott Burrows was a star athlete and fierce competitor. By the age of 19, he played college football at Florida State University and was a top-ranked kick-boxing Black Belt Champion whose last fight was broadcast on ESPN. On November 3, 1984, however, Scott's life forever changed when he was involved in a horrendous automobile accident riding as a passenger in his friend's car. He broke cervical six and seven vertebrae in his neck and suffered a serious spinal cord injury that left him paralyzed from the chest down, leaving him a quadriplegic. But Scott refused to be sidelined. After graduating from college, he became a top sales producer in the Insurance and Financial Industry and qualified for the Million Dollar Round Table, a 100% commission-driven award that fewer than 8% of his peers, representing 500 companies in 70 countries, qualify for annually. At that conference in 1994, Scott was so inspired by the keynote speakers that he made a tough decision to leave an industry he had so much passion for to pursue a speaking career, a career that has taken him all over the world presenting to Sales Teams.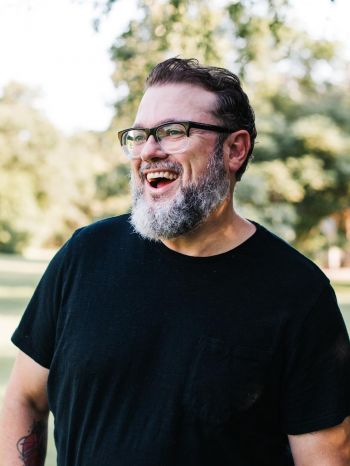 Justin Foster
Justin believes when you connect to your soul, everything changes. Along a journey that started on a cattle ranch in eastern Oregon to all 50 states and 6 countries, Justin has worked with leaders of every sector and industry to help them create vibrant, relevant, mission-based brands. Co-founder with Emily Soccorsy of the intrinsic branding firm Root + River, Justin is a relentless advocate for unleashing the power of being human and a vocal supporter of leaders who want to eliminate all that is average and stale in their organizations. After 43 years in the pacific northwest, Justin now lives in Austin, TX – where he soaks up the creative energy, outdoors, live music, BBQ and tacos!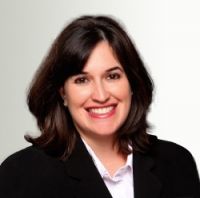 Lisa Aquino, Esq.
Lisa Rothberg Aquino joined the Doré Law Group, P.C. in September 2012. Lisa earned her law degree from South Texas College of Law in May 2010 and was admitted to practice law in Texas in November 2010. Lisa earned her undergraduate degree, magna cum laude, from Texas A&M University in 2006. Her areas of practice include Oil, Gas & Mineral Interests, Real Estate, Accounts Receivable and Liens.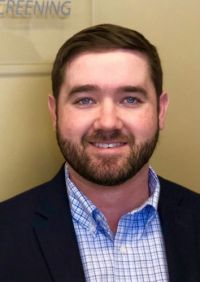 Blake Browder
Blake Browder started his career with SiteOne Landscape Supply in 2011 working with many different customers and a variety of vendors with the aim of bridging the gap between quality products, customer satisfaction and overall efficiency. From there, he moved to a Caterpillar dealership as a Coordinator working as the link between sales reps, Caterpillar corporate and outside vendors ensuring everybody could work in unison. He found a new calling in April of 2018 with CIC Credit in Nashville, Tennessee and is now an Account Executive helping clients mitigate their risk and helping them put their minds at ease with different screening tools designed to protect their company and their reputation. He helps clients all across the East Coast with business, employment, tenant and volunteer screening practices.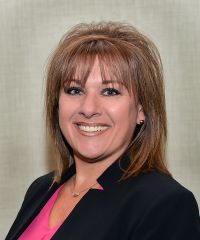 Gina Calabrese-Sylvester, CMP, CGA
Gina Calabrese Sylvester, CMP, CGA is Executive Vice President of NACM Tampa, Inc. Gina began her NACM Tampa career in 1991 as a local Credit Group Administrator and was promoted to National Group Coordinator in 1993. As NACM Tampa continued to develop its Credit Management System (CMS) software, Gina's knowledge and deep understanding of member needs became key as she accepted the responsibility of managing the CMS‐NACM Affiliate relationship on behalf of NACM Tampa in 1998.
Gina's understanding of how members use and rely upon the platform that fuels their industry credit groups positioned her to carry the vision of what was needed in the platform to create what it now known as the NACM National Trade Credit Report. She was instrumental in the redevelopment and redesign of the WebCMS software, used by 20 NACM Affiliates to not only manage their businesses, but also their NACM industry credit group operations. Gina has driven the design and implementation of new products and tools, supporting NACM credit group members nationwide.
In 2013, Gina was promoted to Executive Vice President, managing NACM Tampa's Information Systems, and continues to manage and improve NACM's National Trade Credit Report. In 2018, Gina returned to the Group Services Department to manage the daily operations and continues to oversee the NACM Affiliate relationship. Gina earned the prestigious Certified Meeting Professional (CMP) designation in 1998 and the Credit Group Administrator (CGA) designation in 2013. Gina holds a BS from Florida State University.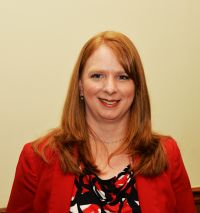 Shelley Clark, CCE
Shelley Clark has been with Ferguson Enterprises, LLC since 1999 serving multiple roles in Southern California, Houston, Texas and Dallas, Texas. She is currently a Regional Credit Manager, a position held since 2014. Shelley earned her BS degree in Finance from Texas A&M University in May 1999. She earned her CCE in 2007 and graduated from NACM's GSCFM in June 2018. She is a former past President of the Dallas/Ft. Worth CFDD Chapter. Shelley is known for being a culture leader and advocate for Servant Leadership. She enjoys spending time with her baby boy, reading, watching college football and Ellen's Game of Games.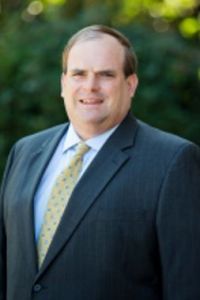 Trey Copeland, Esq.
Trey Copeland is a lifelong Mississippian. He earned his Bachelor's degree from Baylor University, cum laude, in 1992, majoring in Political Science with a secondary emphasis in both Russian language and general business administration. After spending a year living in Washington D.C. and working the Republican National Committee as a liaison to the Office of the Second Lady, Trey enrolled in law school at Washington and Lee University School of Law, where he earned his Juris Doctor in 1996. In that same year, Trey returned to Mississippi was admitted to the Mississippi bar, and in 1997, the Alabama bar. Currently, Trey is licensed to practice law in all of the state and federal courts in the states of Alabama and Mississippi. Trey is a partner with the law firm of Jernigan Copeland Attorneys, PLLC, in Ridgeland, where he practices general commercial and corporate law, specializing in the areas of construction law and commercial insurance coverage litigation. He is also a trained and practicing mediator as well as a trained arbitrator as well as a registered lobbyist.
Trey has been rated as a "Super Lawyer" in the area of Construction and Insurance law and enjoys an "AV" Peer-Reviewed rating through Martindale-Hubblle. Trey is a Member the American Bar Association's Forum on the Construction Industry, and Section on Tort and Insurance Law, the DRI's section on the Construction Industry, and is a Member of the CLM, Committee on Construction. Trey is also a member of the American Subcontractors Association, the Mississippi Subcontractors' Alliance, the Home Builders Association of Jackson, the National Association of Credit Managers and the Mississippi Homebuilders Association.
Trey currently serves as Chairman of the Education Committee for the Home Builders Association of Jackson; he is also a current member of the Board of Directors of the Home Builders Association of Jackson and a past member of the Board of Directors of the Home Builders Association of Mississippi. Trey serves the HBAM as its general counsel, sitting on its Legal Action Committee and Government Affairs Committee. Trey is also general counsel for the Mississippi Chapter of the American Subcontractors Association, an association of material suppliers for the construction industry. In 2014, Trey was asked to act as one of the primary drafters, negotiators and lobbyists for the revised Mississippi Construction Lien bill, which passed both houses of the Mississippi Legislature and was signed by the Governor on April 11, 2014. Since that time, Trey has taken an active lead in promoting the statute and providing a primary source of education to the construction industry on the particulars of the statute. He also co-authored an article published by the Mississippi Law Journal on the statute, entitled, Clyde X. ("Trey") Copeland, III & Robert P. Wise, Expansion of Mississippi's Construction Lien Laws to include Mississippi Subcontractors, Materialmen, Consulting Engineers, and Surveyors, 84 Miss.L.J.905 (2015).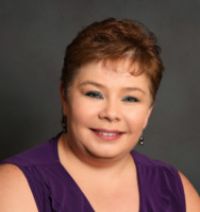 Diana Crowe
As the Regional Director for NACM Southwest, Diana will draw upon her experience as a credit manager, her deep understanding of collections and deductions management, and her customer/member centric style to support the NACM membership. In addition to her operational experience, she is a sought after speaker and presenter, drawing upon her strong background in training and education. Diana has enjoyed leading webinars and on-site sessions on a wide variety of topics for many NACM industry credit groups, conferences and at NACM's Credit Congress. From a credit management position in plumbing and electrical supply, Diana went on to work for IAB Solutions and HighRadius before joining NACM Southwest. Diana holds a BS in Organizational Management.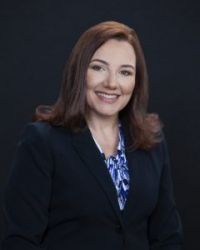 Heather DeGrave, Esq.
Heather is a pivotal member of the Firm's civil litigation team. Her experience in commercial collections litigation and construction related litigation includes the institution of lien foreclosure and contract enforcement actions and the protection of creditors' rights in bankruptcy and mortgage foreclosure actions. Heather also regularly helps members and shareholders in small businesses in their disputes with fellow members, including through dissolution actions, injunctive relief, and the appointment of receivers. She has also advised construction clients on construction lien and bond law and has assisted in the drafting and review of contracts, subcontracts and credit applications. Heather also regularly speaks on collections and construction related topics for the National Association of Credit Management and the National Business Institute.
Heather is admitted to practice before all state courts in Florida, the U.S. District Court for the Middle District of Florida, the U.S. Bankruptcy Court for the Middle District of Florida, the U.S. District Court for the Southern District of Florida, and the U.S. Bankruptcy Court for the Southern District of Florida.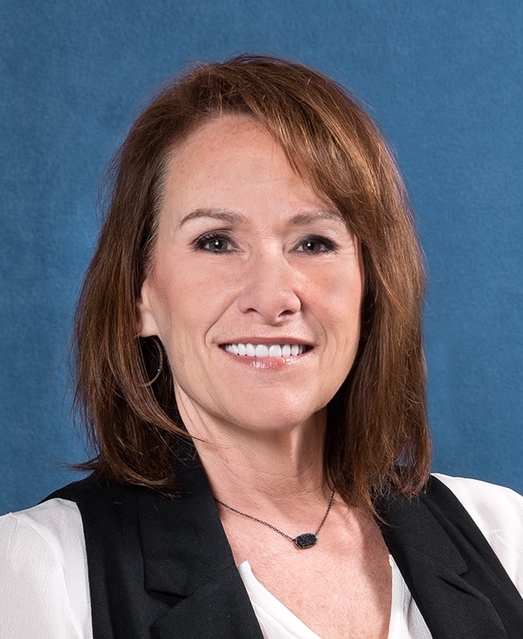 Toni Drake, CCE
Toni Drake received her BBA Degree in Business Management from Angelo State University in 1981, and she has served in the credit and collection profession since that time. She became a member of National Association of Credit Management (NACM) in 1983 and has remained active since. She received her CBA (Credit Business Associate) designation in 1993 and her CCE (Certified Credit Executive) designation in 1996. She is a 2010 alumnus of the NACM Graduate School of Credit and Financial Management.
In 1998, she began TRM, which services companies in the area of business credit. TRM performs such services as assisting companies in the development of credit departments, as well as education and staff training. TRM also provides outsourcing services, such as oil and gas lien research and preparation for companies as needed.
Toni launched The Connection Center in 2005 to provide education, training and speaking services to companies and organizations. Training sessions cover all aspects of business-to-business credit and collection, as well as professional development.
She volunteered to serve on the NACM Southwest Board of Directors in 1996. Her board service extended to the NACM-National Board member in 2003. She served as Chairman of the Board for NACM-National in 2013. In 2009, she was awarded the NACM National CCE Designation of Excellence Award.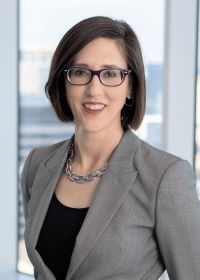 Karen Hart, Esq.
Karen Hart is a business attorney with over 15 years' experience litigating commercial disputes. Karen counsels clients on real estate and landlord-tenant matters as well as various contract and business disputes. She is a tireless advocate for her clients, providing guidance on business legal matters, such as lease, purchase and sale, brokerage and property management disputes, specific performance claims, commercial evictions, lis pendens, lien and bond claims, lien priority disputes, promissory note claims, commercial foreclosures, bankruptcy claims, professional ethics and liability matters, bills of review, confidentiality, non-competition and non-solicitation agreements and related disputes and injunctive proceedings, and business tort claims, including tortious interference with contracts and business relationships, civil theft, fraud and misappropriation of trade secret claims.
With a growing global client base, Karen also handles international dispute resolution, including international litigation, arbitration and mediation. Karen uses creative pre-litigation negotiation and risk management techniques to keep her clients out of court. She also employs innovative asset investigation and preservation and judgment enforcement tactics, including domestications and international enforcement of judgments and arbitral awards.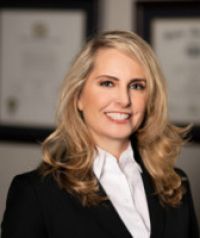 Rebecca Hicks, Esq.
Rebecca Hicks provides aggressive, top-notch, cost-effective representation of creditors throughout Texas on matters ranging from complex secured financing agreements, to open accounts and post-judgment collection efforts. She handles all stages of commercial and consumer debt enforcement, from the demand letter, to post-judgment examinations, asset seizures and liquidation. Rebecca works closely with clients to create a systematic collection strategy that meets the client's debt recovery objectives, business needs and budget. She routinely helps clients develop a comprehensive approach to handling a large portfolio of unpaid accounts for numerous branches or regions of the client's business to maximize efficiency and collectability, while minimizing legal expense. Rebecca works with credit professionals in a wide variety of industries to develop credit policies and forms, including credit applications, guarantees, promissory notes and joint check agreements.
Rebecca also defends clients from common debtors' counterclaims, including lender liability, Fair Debt Collection Practices Act, usury, or other claims arising under the Uniform Commercial Code, Texas consumer credit law, or the common law of contracts.
Rebecca proactively helps clients identify hidden assets through online investigations and post-judgment depositions. Once assets are identified, she aggressively seeks their recovery via post-judgment garnishments and turnover actions.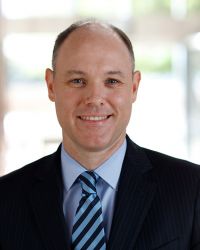 Chris Jameson, Esq.
Chris Jameson is a Partner with Jameson & Dunagan, PC, where he practices in the areas of Commercial Collections, Construction Law, Lien Law, Creditor Bankruptcy and Creditors' Rights. He is a frequent lecturer for credit professional groups and continuing legal education seminars on topics related to Collections, Texas Exemptions and Receiverships. He routinely advises credit departments on credit and collection procedures. Chris has tried cases at every court level in the state of Texas.
He achieved a Martindale-Hubbell AV Peer Review Rating, which is awarded to only those lawyers with the highest ethical standards and professional ability. Only 10% of attorneys have achieved this prestigious honor. He is admitted to practice in the Northern, Southern, Western and Eastern Districts of Texas. He is a member of the Commercial Law League of America and the International Association of Commercial Collectors. He earned his BA from the University of Kansas and his JD degree from the University of Tulsa Law School.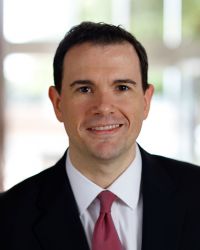 Matt Jameson, Esq.
Matt Jameson is a Partner with the law firm of Jameson & Dunagan, PC in Dallas, Texas. He practices in the area of Business Litigation and Creditors' Rights. He also acts as outside general counsel to small- and medium-sized businesses where he regularly assists in matters such as reviewing contracts, drafting contracts, negotiation and debt collection.
Matt has tried cases at every court level in the state of Texas. He is a member of the Commercial Law League of America, the International Association of Commercial Collectors and is a Fellow of the Texas Bar Foundation. He was also named a "Rising Star" in business litigation by Texas Monthly Magazine.
Matt earned a BA in Economics from the University of Kansas and his law degree from the DePaul University College of Law in Chicago, Illinois.
Randy Lindley, Esq.
Randy Lindley represents clients in the areas of creditors' rights and commercial litigation. He is skilled and experienced with creditors' rights, post-judgment remedies, commercial litigation, civil appeals, mechanic's and materialman's lien claims, construction litigation, landlord-tenant litigation and foreclosures.
He has represented creditors in trials and appeals based on promissory notes, guarantees and unpaid accounts, and in sequestration actions to recover collateral. His representation of creditors often focuses on the payment of judgments through garnishments, turnover actions and judicial foreclosures. He also assists creditors in discovering assets via post-judgment depositions and online investigations. In addition, he frequently domesticates judgments from other states into Texas for enforcement purposes. He has significant experience defending creditors from FDCPA lawsuits and usury claims.
Randy is frequently engaged by clients in the construction and financial industries. His financial industry clients routinely seek his assistance concerning the collection of defaulted loans and the recovery and foreclosure of secured properties. In the construction industry, he represents contractors and suppliers in construction litigation, arbitration proceedings, and the perfection of lien claims and payment bond claims. On behalf of commercial landlords, he handles landlord/tenant disputes and breach of lease litigation. Randy counsels with credit managers regarding unpaid accounts and credit policies and procedures.
Randy's litigation experience is extensive; he has litigated numerous breach of contract disputes, including recovering more than $1.7 million for a marketing company. He has also litigated several Federal Court lawsuits based on payment bond claims in excess of $1 million. Among his trial victories, he obtained a favorable jury verdict after a state court trial involving a real estate loan. He has also handled several disputes in arbitration. These include disputes involving stock purchase agreements and construction claims.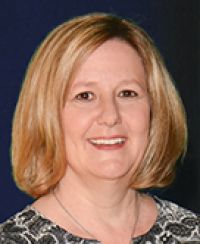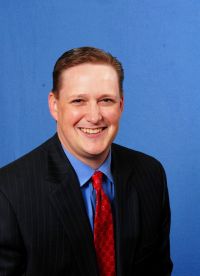 Chris Myers
Chris Myers is the President/CEO of Professional Alternatives, LLC, based in Houston, Texas. Professional Alternatives is consistently recognized as one of the top consulting and staffing firms in the Texas market, and has been recognized as one of the fastest-growing companies by the Houston Business Journal on two different occasions (2004 and 2011).
Chris worked in the credit industry for seven years before starting Professional Alternatives in August of 1998. His diverse background includes credit and collections management, call center management, sales management and human resources. Chris received his BBA from Texas A&M University and his MBA from Houston Baptist University.
He has been a member of NACM of South Texas, now NACM Southwest, since 1998. Chris served on the NACM South Texas Board of Directors, including serving as Chair, served on the NACM South Texas BCS Board of Directors, including serving as Chairman and was selected as the 2003 NACM of South Texas Credit Executive of the Year. Professional Alternatives was awarded the 2006 NACM of South Texas Excellence in Credit Award. Chris joined the NACM National Board of Directors in 2008 and served as Chairman in 2014.
Chris is widely recognized as a leading expert on the nation's credit labor market and is a frequent speaker at credit functions all across the country. Chris and his wife, Kelli are the proud parents of two sons and a daughter.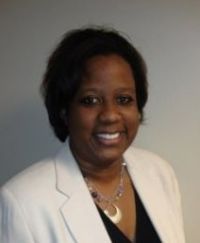 Roxanne Price, CCRA, CCE
Roxanne is the Director of Credit & Collection for Lehigh Hanson. Having joined Lehigh Hanson in 2005, she has enjoyed a successful career in the field of credit management for more than 15 years. Roxanne currently serves on the Board of Directors for NACM Southwest and is an Officer for National Cement Credit Association (NCCA). She is an advocate of continuing education and supports classes offered through NACM. Roxanne earned a B.S. in Business Marketing from Louisiana State University (LSU).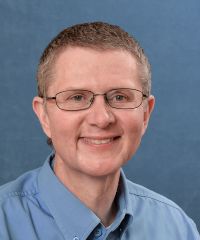 Chris Ring
Chris Ring is the National Sales Representative for NACM's Secured Transaction Services. Chris specializes in assisting credit professionals secure their receivables using Mechanic's Lien Laws and Article 9 of the Uniform Commercial Code. Chris consults with companies daily, leading them to find the best way to use available credit tools to be in the best possible position to get paid. Since 2002, Chris has led seminars on Mechanic's Liens and UCC Filings for companies, NACM Affiliate Credit Conferences, NACM Industry Credit Groups, CFDD Meetings and NACM's Secured Transaction Services seminars. During his presentations, Chris demonstrates how to overcome objections from customers, sales reps and management by using these credit tools. He also actively solicits questions from attendees so all attendees can learn from the successes and struggles others have had while using these tools. Chris' goal is to help credit professionals be the best they can be while having a little fun along the way.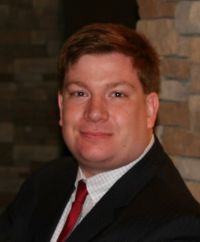 Sean Rooney
Sean Rooney is a Houston based attorney with the firm of JD Herberger & Associates, PC. His practice focuses on Commercial Litigation with an emphasis on representation of subcontractors and suppliers in the construction trade and other commercial creditors across a wide variety of industries. With a practice extending across the State of Texas, Sean has extensive trial experience representing businesses of all sizes in varied legal matters. Sean is a frequent lecturer on topics related to creditor rights, Mechanic's and Materialmen's Lien Claims, public and private construction bond claims and alternative dispute resolution.

Sean is a graduate of Texas A&M University, received his law degree from South Texas College of Law Houston and was admitted to the Texas Bar in 2007. Sean is a member of the Construction Law Section of the Texas Bar Association, American Subcontractors Association and NACM Southwest. Sean is a former board member of NACM Gulf States and currently serves on the Governmental Affairs Committee of NACM Southwest and the Texas Statewide Construction Credit Group.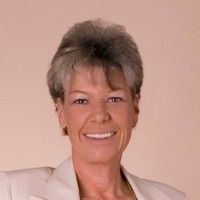 Anne Scarcella, CCRA, CCE
Anne Scarcella is currently Credit Manager for Crawford Electric Supply Company. Anne previously worked as Credit Manager for Jake's Finer Foods and for Raw Materials Corporation as the Accounting Manager for 17 years. Anne served on the NACM Gulf States Board of Directors as Chairman of the Board, after having completed a term as a Director. She is active on and has chaired the Events and the Education/Scholarship Committee and can always be found at the Annual Meeting and Awards Luncheon, Holiday Gala and volunteering at the Annual Golf Outing. NACM Certification is a high priority for Anne; she completed the CBA, CBF and CCRA and successfully earned her CCE in 2015. Seminars, workshops, classes and NACM activities are always key components of Anne's involvement with NACM Southwest and she credits NACM with making her successful in her career. She was a hit with at a recent panel in which she shared her passion for "Why NACM" with recruiters. She enjoys cycling, travel to Mexico and family. Anne was selected by NACM-National as the recipient of the "Student of the Year" for 2015 and was honored at a special session during Credit Congress in May 2015 in St. Louis, Missouri.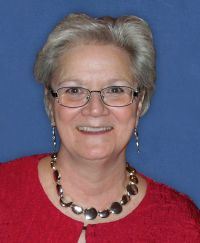 Robin Schauseil
Robin Schauseil is President of the National Association of Credit Management. Robin began her NACM career in 1988 as the Convention Director, was promoted to Vice President of Education in 1994 and was named Executive Vice President in 1996. She has served as NACM's President since March 2002. Over the course of her career with NACM, she has supported and advanced the mission and vision of NACM, striving to make NACM the leading education and information source and advocate for NACM members. Before joining NACM, Robin worked for a political consulting firm on Capitol Hill and prior to that, served on the staff of Aviation Week & Space Technology magazine, a McGraw-Hill publication. She holds a BS from Georgetown University.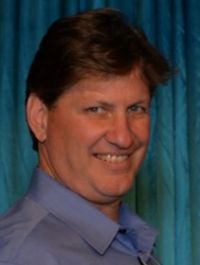 Kurt Sorensen, CCE, CEW, CICP
Kurt is Corporate Credit Manager for H&E Equipment Services in Baton Rouge, Louisiana. Kurt joined H&E in 2000 and manages all aspects of credit, collections, A/R and cash application. Kurt takes pride in his ability to work across multiple departments to achieve consensus and process improvement and the fact that his department maintains the reputation as one of the more reliable and responsive departments at H&E.
Kurt has testified for Louisiana and Mississippi State Legislative Committees to address potential changes to state lien law and in 2012 led successful lobbying efforts to place lessors of movables on equal footing with other material suppliers under the Mississippi Stop Notice Statute. In 2013 and 2014, Kurt was a major principal behind the effort to address a 2013 Fifth Circuit Court of Appeals decision which ruled the entire Mississippi Stop Notice Statute unconstitutional. The result was the 2014 Revised Mississippi Lien Law, which for the first time, affords lien rights to downstream participants on a construction project.
As a holder of the CCE designation, Kurt has mentored many H&E credit team members in their pursuit of NACM professional designations. Kurt was honored to receive the NACM CCE Designation of Excellence Award in 2015 and the NACM Credit Executive of Distinction Award in 2019. Prior to joining H&E, Kurt was the Credit Manager for Deep South Equipment Company. Kurt earned a B.S. from Brigham Young University.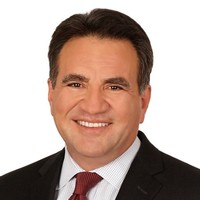 Jay Tenney
Jay Tenney has more than two decades of experience in the Trade Credit and Political Risk Insurance markets. As the Managing Director for the Southwest office of Trade Risk Group, the premiere independent specialty broker of Trade Credit Insurance in the U.S., his responsibilities include the managing and generation of accounts receivable insurance policies. Previously, Jay was Sales Vice President for Euler Hermes in Dallas, Texas, overseeing the world's largest credit insurer's Southwest Region.
During his tenure in credit insurance, he has assisted hundreds of companies with their domestic and international credit risk management needs for all areas of the world. Prior to joining Euler Hermes, Jay was Regional Sales Director for a U.S.-based medical device provider with domestic and international responsibilities and a Financial Advisor with E.F. Hutton.
Jay has a BS in Agricultural Economics/Marketing from the University of Illinois, sits on the Board of NACM Southwest, is a member of the North Texas District Export Council and has served on the Trade Finance Committee of the Dallas Chamber of Commerce. He is also a frequent speaker at financial and credit-related seminars and conferences.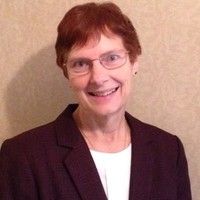 Val Venable, CCE
Val Venable recently retired from her position as Director of Credit for Ascend Performance Materials in Houston, Texas, a global supplier of Chemicals, Nylon and Plastics serving the automotive, consumer and industrial, chemicals, electrical, carpet and industrial fibers markets. Previously she was the America's Credit Manager for SABIC Innovative Plastics, formerly GE Plastics. With 40 years' experience as a credit manager, Val has worked in domestic and international credit in the aerospace, steel and metals, marine, chemicals and plastics industries. Val is a Certified Expert Witness for defending creditors in Bankruptcy Section 547 Preference Actions and testified before the American Bankruptcy Institute committee for bankruptcy reform. She served on the National Board of Directors of NACM for eight years, serving as Chairman of the Board for 2001-2002. Additionally, she has served on and chaired many of the National Committees, including Budget and Finance, Honors and Awards, Government Affairs, Education and Accreditation.
Val is currently a member of NACM Southwest, having also served on its Board of Directors. She has led education sessions at the NACM Credit Congress, the Metals and Steel and the Food Services Industry Day Groups and has addressed various CFDD Chapters. A 1994 graduate of NACM Graduate School of Credit and Financial Management, Val received the Distinguished Student Award. Val was honored with the National CCE Designation of Excellence Award in 2006 and considers it a great honor to be the recipient of the 2013 Alice M.H. McGregor Award of Exceptional Achievement.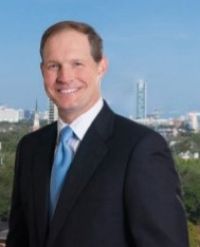 Jason Walker, Esq.
Board Certified in Construction Law by the Texas Board of Legal Specialization, Jason Walker currently leads the litigation team at Andrews Myers. He is a litigator and trial lawyer whose practice focuses on the trial and arbitration of construction law disputes including breach of contract, mechanic's liens, payment bonds, performance bonds, collections and creditor's rights, fraud, construction defect claims, termination of contracts, differing site conditions, bid protests, schedule compression, acceleration and jobsite personal injuries. He has represented owners, general contractors, subcontractors and suppliers, on commercial, residential and industrial construction projects of all sizes, and additionally counsels with credit managers regarding unpaid accounts, as well as credit policies and procedures. Jason's litigation experience includes jury and bench trials in state and federal courts, injunctive proceedings and adversary proceedings. He also assists clients with drafting and negotiating contracts and claims.
Jason has been recognized as a leading construction lawyer in the state by the prestigious legal directory, Chambers USA, America's Leading Lawyers for Business, for multiple years.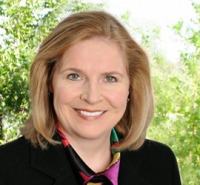 Lynnette Warman, Esq.
Lynnette Warman is a partner in Culhane Meadows PLLC, based in Dallas, Texas, and enjoys a national practice representing and advising clients in all types of business issues, ranging from contract negotiations to litigation and insolvency matters. In the insolvency world, she regularly represents creditors, creditors' committees, debtors and parties in asset and claims sale transactions. She is also frequently involved in corporate reorganizations, out-of-court workouts, assignments for benefit of creditors, related litigation, mediations and appeals.
She is a fellow in the American College of Bankruptcy and serves as a co-editor of its College Columns Committee. She is a frequent speaker at national and regional events for NACM-National, its Affiliates and various other professional organizations. She is a longtime member and supporter of NACM and serves as the Senior Vice President of the Board of Directors of her local Affiliate, NACM Southwest.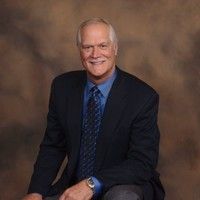 Michael Williams, United TranzActions
Michael has served the NACM Membership as Vice President of NACM Relations for over twenty years. A familiar face within the NACM, Michael has partnered with NACM Members of all sizes to introduce creative solutions for credit card surcharging and for providing simple, cost effective credit card alternatives.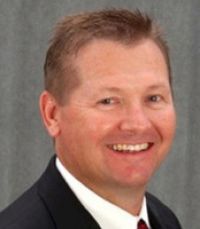 Kenny Wine, CCE
Kenny Wine received his BS in Economics and Finance from Arkansas Tech University in 1988 and has served in the Credit and Collection profession for 30 years. In 1995, he began his commercial credit experience with Maybelline, a division of L'Oreal Cosmetics. For the last 10 years he has worked in the steel industry with Joseph T Ryerson & Son, Inc. as Director of Credit - South/East. He served as Chairman of his local Southwest Metals Group meeting in 2011. Kenny has served on the NACM Southwest Board of Directors since 2012. During the last five years on the NACM Southwest Board, he has served on both the Investment and Membership subcommittees.
In January 2015 Kenny was elected to join the NACM Board of Directors; he served as National Chairman in 2018. During his national service, Kenny was a member of the NACM Executive Committee, Audit Committee, FCIB Board of Directors and Affiliate Council. Kenny is a graduate of NACM's Graduate School of Credit & Financial Management (GSCFM) program at Dartmouth College where he graduated in June 2016 and earned his Certified Credit Executive (CCE) designation.
Kenny has been married for 26 years to his wife, Kim. They have two daughters. He is an avid golfer, hunter and cyclist. In his spare time, he volunteers for civic projects through his church.