Reg Button Primary Button Success Button Danger Button
To view this email as a web page, go here
Then came the night of the first falling star. Titles
Then came the night of the first falling star. H1
Then came the night of the first falling star. H2
Then came the night of the first falling star. H3
Then came the night of the first falling star. H4
Then came the night of the first falling star. H5
Then came the night of the first falling star. H6
Then came the night of the first falling star. Heading 1
Then came
the night
of the first
falling star
General Information
3-Part Webinar Series
Cost: Members: $129
Non-Members: $300
Registration Includes: One telephone and web connection at one physical location
---
In this three part webinar series, we will cover advanced
excel topics and show you how best to utilize this powerful tool.
Monday, April 25th at 3pm EST
Part I- Development of Credit Analytics using the advanced functionality of MS Excel
· Familiarize attendees with the process of Credit analysis and necessary data prerequisites
· Importing Data tables from AR ledgers and Creating tables using Pivot tables
· Advanced Excel Date, Lookup and Logical functions to develop sophisticated formulas - nested functions
· Advanced Charting Objects
Monday, May 16th at 3pm EST
Part II - Development of Credit Reporting Objects that integrate Risks.
· Development of sophisticated Reporting Objects with predictive capability
-Trend Analysis
-Calculating DSO
-Customer Payments Trends
-Forecasting Methods
· Development of Credit Risk portfolio Matrix to enhance credit assessment
· Automating Monthly Credit management reports
Monday, October 24th at 3pm EST
Part III - Development of Wide-ranging Credit management Dashboards using MS Excel.
· Dashboard Design and Object Selection
· Continue with Dashboards
· Development of Decision Support system in Excel
· Development of an Optimal credit policy using Credit analysis
Speaker Bio: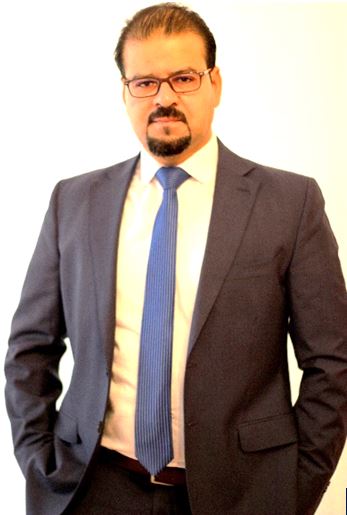 Suleman Qureshi is a credit management professional and experienced financial controller with his Master's degree in business administration and flair of multiple IT accreditations. He has enjoyed working across the Middle East, Africa and Europe on a variety of Receivable Management, Project Financial Controlling and Customer business controlling challenges on complex Telecommunication projects. He has focused on the training and development of teams in areas of personal development, offshore communications, receivable management, Advanced Excel trainings recognized by the CFO community globally.
Suleman has a special interest in building blogs to share knowledge, best practices and support with devising customized solutions for complicated situations. He strongly believes in maximizing profitability by efficiently blending IT and business controlling.